Capstone and Immersion Experience
Capstone: Key Reflection Project
The Key Reflection Project (KRP) is a culminating academic project where students integrate and apply the knowledge acquired during the program in order to examine an idea or solve a challenging problem that is within their area of influence or personal interest. The project should mirror the spirit and learning objectives of the program, which are based on the awareness of social complexities and critical analysis of business issues.
Gaining Global Perspective
Each IE Brown cohort spends one week in South Africa as part of the course, Entrepreneurial Opportunities in Developing Regions. Working in teams, they are charged with ideating new potential business solutions for Cape Town townships.
For nearly all IE Brown students, townships are worlds away from their standard operating environment. Venturing beyond their professional comfort zone, IE Brown teams discover that innovation comes from the creative process of rigorously applying different lenses to complex problem-solving.  
Students cultivate these different ways of seeing in classes like The Spirit of Entrepreneurship, The Shared History of Slavery and Capitalism, and Ethnographic Research Methods, coupled with Financial Management, Competitive and Corporate Strategy, and Marketing Management. These courses give students a language and structure to forge innovative and executable solutions to the critical challenges facing business and society today.  
This deeper understanding uncovers the faces, dreams and aspirations of the individuals that makeup markets.  It adds nuance to data, an edge to business strategies, and a sense of responsibility to the lives of those our decisions impact.
Not long after we arrived in South Africa, we boarded a bus and drove through the township on our way to a choir performance. We were asked to be silent and observe. This exercise taught us the power of observation – to absorb data and stifle the reflexive behavior to pigeon-hole information into our worldview. With this approach, we were able to ask better questions and probe beneath the surface of our expectations. It confirmed the value of taking stock of our own expectations and finding a mental space where we could hear people and discover new opportunities.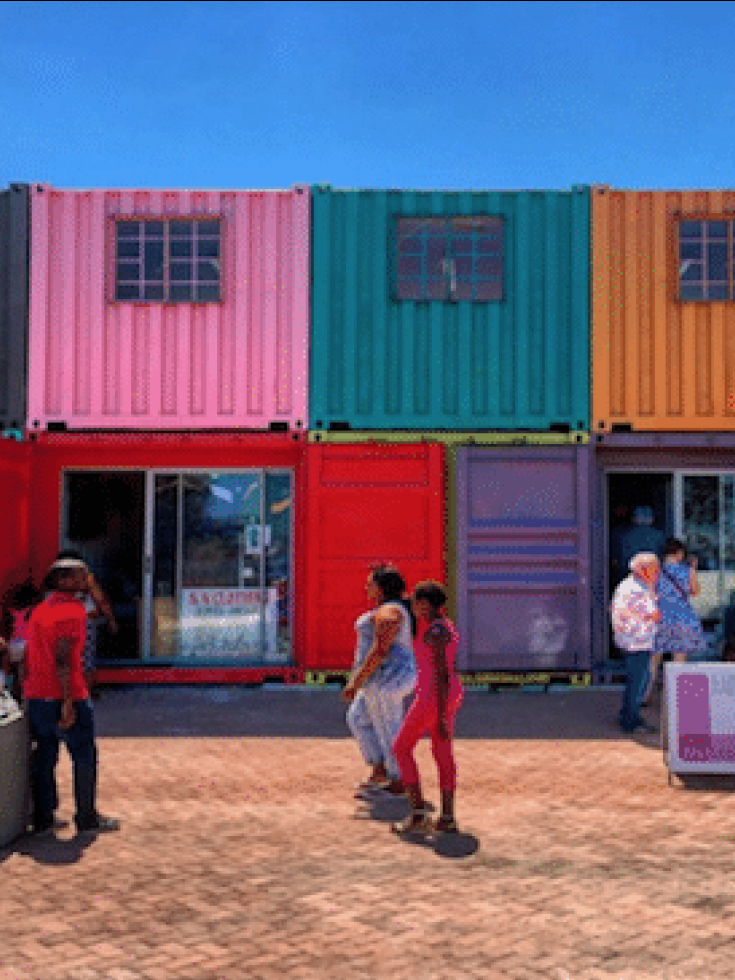 Move from Theory to Practice
Through their South Africa experience, students strengthen their ability to see through different disciplinary lenses. They gain a unique familiarity with the context that they're operating in and a deeper understanding of its challenges and opportunities.
Critical for leading today's global and diverse workforces, students work with Brown's expert faculty and team-mates to fine tune their deliberative skills and attentiveness to bias and power relations.
They acquire confidence in their ability to think critically in complex, unfamiliar environments as a means to connect the dots, engage teams and stakeholders, and carve a new path that advances business and society.
We had focused a lot on (on the importance of narrative) particularly from an ethnographic perspective. But the South African immersion experience gave me the opportunity to actually apply this approach in a business setting. My group was tasked with cultivating business in the arts in the township of Khayelitsha. There are few tasks as foreign to a Russian banker as this. Narrative gave me a way to tack into this project.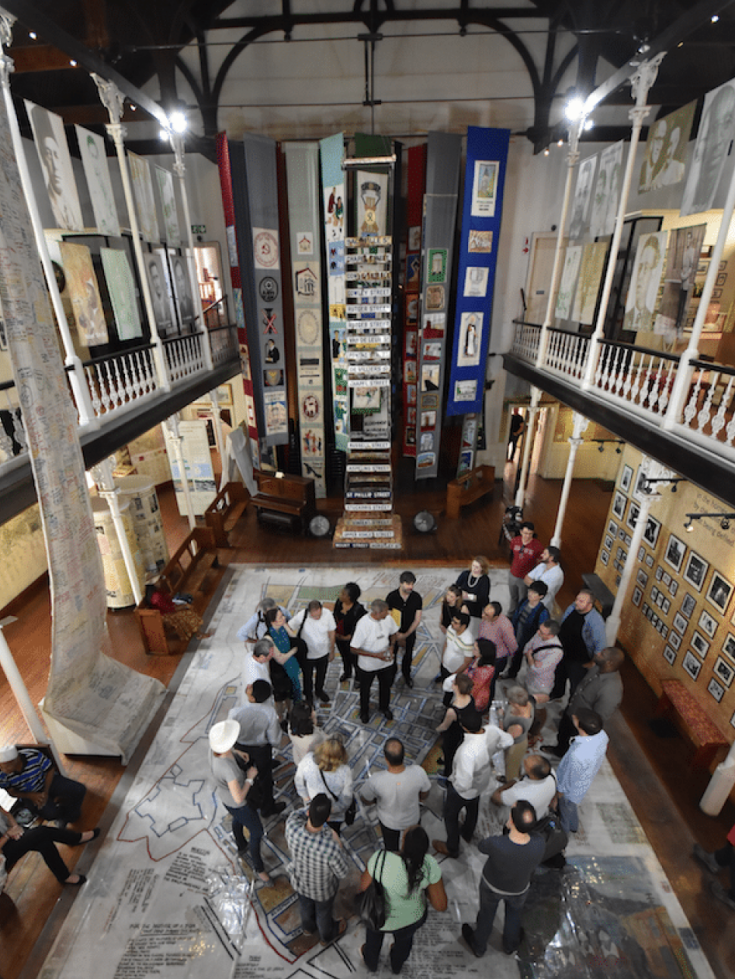 Impact in a Global Digital Age
IE Brown students work in teams to devise a business solution proposal that addresses Cape Town township market challenges and opportunities. The complexity of the assignment – intensified by South Africa's dynamic clash of cultures, politics and human needs – demands rigorous application of knowledge acquired in previous classroom and online sessions. 
The reward: radical new business ideas with potential far beyond the townships.  To find out how this process produces new ideas for today's complex markets, read a case study about the IE Brown South Africa Data Team's experience. 
The team was charged with developing a new survey platform to address the need for actionable data to improve the quality of life of township residents. By asking the hard questions in interviews with township residents, NGOs, government officials and businesses, the team located the disconnect in the production of high-fidelity data in the imbalance of power between the data collectors (private companies, NGOs…) and owners of the data (the township residents themselves). 
Riffing off of community-empowerment investment vehicles developed in South Africa, called "stokvels," the team proposed a new business model, data stokvels, which shifts the locus of data ownership from third parties to the community.
In an era of mounting digital privacy scandals, data rights is as much an issue for the residents of townships in Cape Town, as it is for individuals operating in digital realms who lack control over the collection of their data – who it's being sold to, for what purpose, and in whose interest. By asking the hard questions, our team's data stokvel idea sheds light on opportunities far beyond the townships demonstrating the power of critical and interdisciplinary thinking to uncover innovative business solutions for meaningful change.