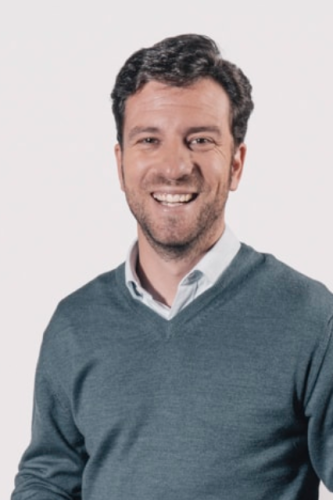 Borja Alonso de Linaje Perez
Academic Director and Professor of Entrepreneurship
Over the last years, Borja has co-founded and developed three startups in the bioenergy field and the feed/food industry, failing, pivoting their business models, bringing on board strategic partners, raising private capital as well as leveraging public funds for R&D programs at both the national and European level. He has recently sold Camelina Company España, Europe's flagship company for the production of camelina to a US based corporation devoted to the production of biofuels. Along the road Borja has launched various ventures in the pet food industry (Doxel Petcare) and the competing horse feed market (Excel Supplements Europe).
Prior to this startup experience, Borja worked for several years in a leading company in the aviation industry, where he gained extensive experience in managing teams in international projects.
Based upon his multi-sectorial and international experience, he started his academic venture where he serves as Associate Professor in I.E. Business School and collaborates in corporate innovation projects in various Executive Development Programs for Headspring. Borja is currently the Academic Director of the Advanced Management Program (AMP) of IE Executive Education and the Academic Director of the corporate Global Executive MBA with BBVA.
Borja brings knowledge and experience in startup in the bioenergy, agriculture, animal feed, biofuels, and biomass industry, as well as experience in institutional fundraising and launching and managing innovative projects.
Profesional Experience
Co-fundador de Camelina Company España
Co-fundador de Doxel Pet Care.
Co-fundador de Excel Supplements Europe
Responsable de Instrumentation de Ensayos, ITP, 2006-2010.
Academic experience
Academic Director AMP (Advanced Management Program), IE Business School Executive Education desde 2019 Academic Director Global Executive MBA BBVA, 2021 Entrepreneurship Profesor, IE Business School from 2016 Innovatio Projects , Headspring, from 2015 Invited proffesor, Universidad Europea de Madrid, 2016-2018 
Academic Background
MBA IE Business School, Spain, 2011.
Master Automotive Engineering, Chalmers University, Sweden 2006.
Industrial Engineering, Universidad Politécnica de Madrid, Spain 2006.
Bachelor Humanities, UOC, candidate.