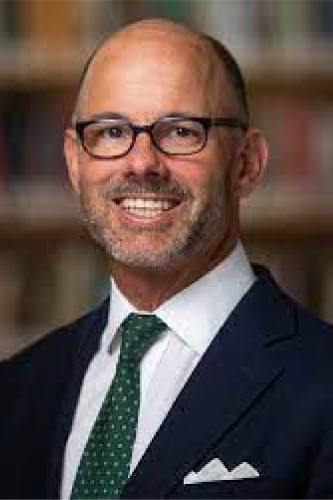 Bradford Martin Gibbs
Urry and Comfort Family Lecturer in Economics
Brad Gibbs is a Lecturer in the Economics Department at Brown University. He teaches applied finance courses, including Corporate Finance and Financial Institutions.
Prior to returning to Providence during the summer of 2016 to obtain his Master of Arts in Teaching (MAT) and joining the Brown faculty in 2018, Brad lived abroad for 17 years in London, Frankfurt, Johannesburg, and Dubai. He co-founded, and took public on the London Stock Exchange a sub-Saharan Africa-focused banking group, where he served as Interim CFO and a Member of the Executive Committee, executing acquisitions in seven African countries and overseeing the raising of ca. $900 million of equity, equity-linked and debt capital.
Previously, Brad was a Managing Director at Morgan Stanley, where he worked for more than thirteen years executing mergers, acquisitions and capital markets transactions across a broad array of industries totaling more than $100 billion. During his tenure at Morgan Stanley, Brad served as, amongst other roles, Head of South Africa Investment Banking and Head of EMEA Chemicals, Building Materials, and Paper & Packaging. 
In addition to his MAT from Brown, Brad received an MBA from The Wharton School (University of Pennsylvania) in 1998.  He earned a BA in History with Honors from Brown University in 1993, graduating magna cum laude and having been elected to Phi Beta Kappa during his junior year. He currently serves on the boards of The Providence Athenaeum and Paul Cuffee School.