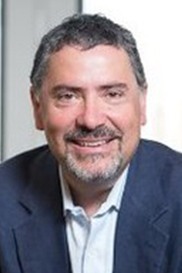 José Estabil '84, ScM '88
CEO and Co-founder, ADN Genomix
José Estabil brings 20+ years of experience in translating technology -from industry or academia- into high growth businesses with cumulative $1B+ market impact. He is currently
leading a biopharma all-star team to build a unique biotech portfolio through acquisition of undervalued but unique compounds developed outside of traditional biopharma channels.
José led international "business" development, innovation and entrepreneurship at MIT. This included transacting licensing deals and authorizing patent prosecution for MIT's materials science and software patent portfolios, developing co-curricular programs in Portugal and Russia, and culminated in being named Dean of (international) Research for the Skolkovo project in Moscow. This work had the fringe benefit of connecting him deeply into the Boston, California, and European innovation clusters. Concurrently, José advised the launch, scale and exit of Arctic Sand (MIT spin-out acq: Murata 2017). Prior to that, José spent 15+ years developing technologies and running $100M+ semiconductor businesses in Silicon Valley before moving to Boston.
Jose volunteers extensively for organizations that create leadership opportunities for scientists and for underrepresented minorities in college, post-graduate studies, and industry. He is an active contributor to the MIT Deshpande Center for Technological Innovation, helped develop and mentors at the Harvard Business School's capstone entrepreneurship course (Field X), and is a member of the IE Brown Executive MBA Advisory Committee. José helped establish Miami Dade College's Idea Center -Miami Dade College is one of the largest educational institutions in the US, and serves the largest underrepresented minority population in higher education.
José earned his Sc. B. and Sc. M. in Physics from Brown University, where he is a Trustee Emeritus of the Brown Corporation.