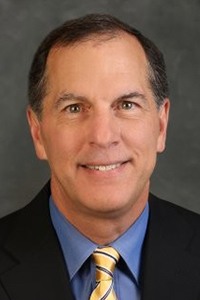 Kevin Ponticelli P'13
Chief Executive Officer, Pre Brands
Kevin Ponticelli is Chief Executive Officer of Pre Brands LLC, venture capital-owned start-up enterprise. Pre is a premium, fresh beef brand dedicated to consistently delivering a world-class eating experience. Pre's non-GMO certified beef is grass-fed and finished, pasture raised, with no added hormones or antibiotics, and is available in steak, ground and roast forms. The brand is supported by significant marketing investment, is distributed to Midwest retailers and online platforms, and is presently expanding distribution to the Eastern US.
Kevin is former Chief Operating Officer and President of Mizkan American Inc. From 2014-2019, Kevin had strategic and operating responsibility for this $1 billion operating subsidiary of the privately owned, Japan based Mizkan Group. Mizkan America's portfolio includes category leading Ragu and Bertolli brand Italian sauces and strong competitive positions in vinegar, pepper, marinades and Asian sauce categories, in the United States and Canada. His scope included approximately 1000 cross functional staff and 17 factories.
Prior to Mizkan, Kevin held multiple senior leadership positions including Chief Executive Officer/Board Member for Discovery Foods, a $200 million Friedman, Fleischer and Lowe private equity operating company, and Senior Executive Vice President for Dairy Management Inc, the largest US producer funded commodity marketing and business development organization in the country, operated with oversight by the US Department of Agriculture.
Kevin spent the first twenty seven years of his career in marketing, sales and general management positions at Kraft Foods. Kevin's last two positions at Kraft were Group Vice President and President – North American Cheese and Dairy Sector, a $4 billion operating division encompassing Kraft, Philadelphia, Breakstone, Athenos and Hoffman brands, and Senior Vice President and General Manager – US Pizza Division, a $1 billion operating division which included the DiGiorno, Tombstone and Jacks brands. Of note, as Vice President- Marketing, Kevin developed, commercialized and launched $1+ billion Di Giorno brand, the first frozen pizza to successfully source purchase occasions and revenue from the multi billion dollar carry out-delivery pizza category. Kevin was also instrumental in the development of the award winning 'Its Not Delivery, It's DiGiorno' advertising campaign which supported the brands successful launch and continues to air today.
Kevin serves as Board Member at Gilman Cheese Corporation, and is a former Board Member to Heartland Foods Group. Kevin holds an MBA from Michigan State University, and a BS from Wayne State University (Michigan), and is a member of the Wayne State University Athletic Hall of Fame.