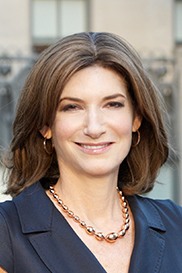 Laura Lang
Founder and Managing Director, Narragansett Ventures, LLC
Laura Lang is the Founder and Managing Director of Narragansett Ventures, an investment advisory firm focused on digital business transformation, emerging technologies, and strategic marketing strategy. Laura has had an accomplished career as an operating CEO of global digital and media businesses, as well as experience in strategic digital, data and marketing consulting.
Prior to founding Narragansett Ventures, she was the Chief Executive Officer of Time Inc., a division of Time Warner and one of the largest branded media companies in the world. She was engaged by the parent company Time Warner to drive the digital transformation of the publishing business before it was spun into an independent publicly traded company.
Before joining Time Inc. at the end of 2011, she grew Digitas into the industry's leading global digital integrated marketing agency, serving as global CEO from 2008-2011. She led the transformation of the business from its direct marketing roots to a high growth data driven technology and digital industry leader.
Before joining Digitas in 1999, Laura was President of Marketing Corporation of America (MCA) a leading marketing strategy firm where she advised Fortune 50 organizations on their internet strategies.