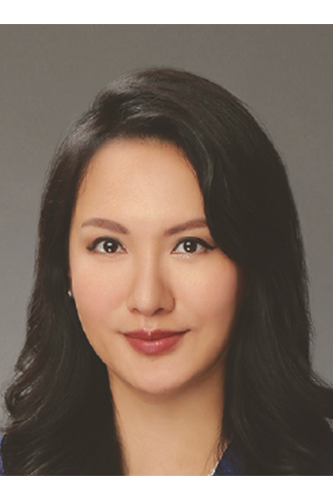 Mary Gunn (née Pan) '12
Non-executive Director, Edinburgh Worldwide Investment Trust
Mary Gunn, PhD MBA MA LLM is a scientist executive with 25 years of experience including as COO and MD of private and public biotechnology, medical technology, and CRO companies, operationally overseeing up to 38 countries, 4200 employees, and a $2.4 Billion portfolio in pharmaceuticals (Pfizer), biotechnology (Crucell), medical devices/diagnostics (Becton Dickinson), and Clinical Research Organizations (Health Decisions; ICON Plc). Dr. Gunn is passionate about access to innovation and started a medtech trade association in Asia.  Gunn is a drug development, business development and commercialization expert and serves as an industrial advisor for Private Equity, supporting transactions/due diligence on the buy side.  She is an author and renowned speaker for new organizations and conferences such as BBC World News, the Financial Times, South China Morning Post, International Women's Day, and Women's Health Innovation Summit. Dr. Gunn has contributed to the development of many lifesaving medicines, biologics, diagnostics, and medical devices in oncology, neurology, vaccines, women's health, and other therapeutic areas.  Her global business expertise includes leading international expansion based out of Europe (UK, Germany, Switzerland), Asia (China, Singapore), and the USA. 
What drove you to choose the IE-Brown Executive MBA? How did you find it? 
I wanted to transition from being a specialist (scientist in drug and device development) to general management and wanted to experience the MBA from Brown where I was an undergrad and the excellent reputation of IE Business School. 
What specific goals did you set out to achieve as a student of the Executive MBA program? 
I wanted to become a better person overall and be inspired by my teachers and learn from my peers. 
Were the online classes a challenge? What was networking like in such a digital environment? 
The online classes were a blessing because it provided the flexibility needed to work full time (based out of 3 different countries in completely different continents) through the asynchronous format. 
Please describe any specific career outcomes you were hoping to achieve after the IE-Brown Executive MBA, and how the program helped you meet them. 
I wanted to become a GM and it was achieved through the MBA.  I grew a $350M P&L and led 4200 employees following the MBA. 
How has the program shaped your career trajectory? 
It helped me think holistically about running a business and provided the entrepreneurial insights for me to become a multifaceted leader. 
Describe the residential weeks and how they complemented the online portion of the program. 
The residential weeks were crucial to building relationships with my peers and the professors.  Most of all, it allowed us to enjoy the program in different contexts. 
The Key Reflection Project is where the program culminates. Please tell us about your experience. 
I actually launched my project in real life - a social entrepreneurship business in fine arts that benefited the SE Asia ecosystem; the project became the cultural diplomacy vehicle for ASEAN and considered for UNESCO.