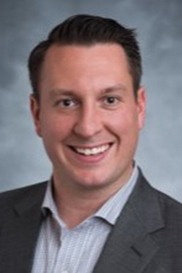 Matt Burns EMBA '13
Vice President of Corporate Communications, UnitedHealth Group
Matt Burns is Vice President of corporate communications for UnitedHealth Group, a Fortune 5 company. He has leadership responsibilities for reputation management, including issues and crisis preparedness and response, and advises company leaders on business and public relations matters. Burns previously led communications for the company's Medicare business, the largest dedicated to the health and well-being of older Americans.
Prior to rejoining UnitedHealth Group in 2015, Burns was U.S. Southwest market leader and a Managing Director with Burson-Marsteller, a global public relations firm. While with the agency, Burns was recognized for his crisis management work on behalf of Texas Health Resources, the first U.S. healthcare system to diagnose Ebola. He also worked with Ford Motor Co., UnitedHealthcare, and the George W. Bush Presidential Center, among others.
Burns previously was Director of Communications for the 2008 Republican National Convention in St. Paul, Minn. He acted as the convention's Chief Media Strategist and spokesperson, leading a team of 200 veteran communicators.
During President George W. Bush's administration, Burns was press secretary for the U.S. Department of Veteran Affairs, where he was a principal spokesman for the 235,000-employee agency and the cabinet secretary. Burns also served on numerous White House media advance teams, including one dispatched to the U.S. Gulf Coast in the wake of Hurricane Katrina.
Burns holds an IE Business School/Brown University Executive MBA and a Bachelor's Degree from Monmouth University. In 2012, Burns was named to PRWeek's "40 Under 40" list of rising stars in public relations.
Active in his community, Burns serves on the finance committee of St. Luke's United Methodist Church of Oklahoma City. In 2017, he was appointed by Oklahoma Gov. Mary Fallin to a three-year term as a non-lawyer member on the state's Professional Responsibility Tribunal, a body that conducts hearings on formal complaints filed against lawyers and on applications for reinstatement to practice law in the state.
He and his wife, Natalie, are proud parents of two children, Fisher and Rosalyn.