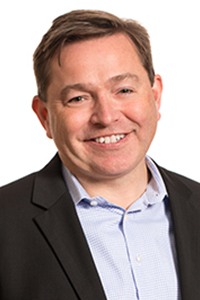 Steve McMillan
Executive Vice President of Global Services, F5 Networks
Steve McMillan is Executive Vice President of Global Services for F5 Networks.  He is responsible for overseeing the company's worldwide services organization, including global support, consulting and services teams. In addition, he has responsibility for manufacturing and IT for F5.
Steve joined F5 in 2017, bringing 25 years of industry experience to the role and a strong background in global services management. Most recently he was Senior Vice President of Customer Success and Managed Cloud Services at Oracle, where he developed and ran Oracle's Customer Success organization. Prior to joining Oracle, McMillan spent 19 years at IBM, where he held a number of leadership roles focused on global managed services, consulting, and IT.
His leadership experience includes driving global strategy and execution of hyper growth enterprise cloud businesses, architecting solutions to optimize operations for and build out billion-dollar lines of business. He has significant experience as a cloud sales and a successful executive, championing value-based sales approaches to grow revenue and deliver customer satisfaction. He has recruited and developed high performance management and sales organizations, cultivating leaders and modeling excellence in sales execution and consulting services.
Steve holds a Bachelor of Science in Management and Computer Science from Aston University in addition to multiple business and technology-based certifications. He has published management and technology papers and developed a patent around Cloud Computing.