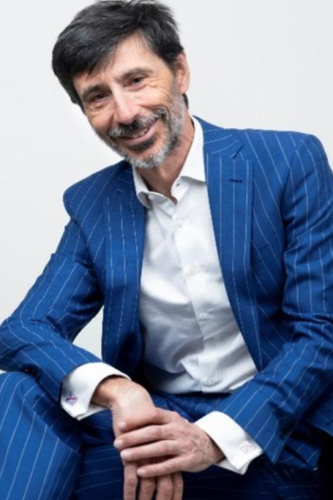 Javier Bernad
Professor of Public Speaking
Javier Bernad is the founder of Speak & Span, a training center in public speaking skills. Javier has been training managers on how to be fantastic presenters since 1998. Speak & Span offers in-company and personal training sessions to clients such as Airbus, Procter & Gamble, HP, KPMG, Bain & Company, Coca-Cola, Credit Suisse, Amundi, Pfizer, or NH Hotel Group. He has trained over 8,000 individuals and analyzed more than 25,000 recordings of their presentations.
Javier's mission is to help managers break their barriers to public speaking. We can all become more confident, dynamic, and persuasive presenters, to shine in our professional and personal lives.
Before launching Speak & Span, Javier was managing director of MediaCom España, one of the largest worldwide advertising media planning agencies, part of the WPP group. He was previously managing director of MEC (now Wavemaker), an advertising media planning agency owned by the same group, and has held other management positions at FMCG companies like Procter & Gamble and BAT. 
Javier is adjunct professor of communication skills at IE Business School. He holds a PhD in Communication and a master's degree in Corporate Communication from Universidad Complutense, a degree in Law and a degree in Economics and Business Administration from ICADE, E-3. Javier coaches the speakers at TEDx Cibeles events in Madrid. He has published Alto y Claro, los Diez Principios para Hablar en Público con Seguridad, con Mensaje y con Entusiasmo (LID Editorial, 2014: https://bit.ly/3iPnGtD), and El Carisma Hablando en Público: Pasión, Poder, Proximidad y Positividad. Una Historia del Carisma con Aplicación Práctica al Liderazgo (Amazon, 2023: https://bit.ly/3Fp2P8b). He writes on public speaking in the largest circulating Spanish financial newspaper, Expansión: http://www.expansion.com/blogs/hablando-en-publico/ 
Javier is a PADI Australia diving instructor, a mountain biking fanatic, and an avid photographer. He is married with three kids and lives in Madrid.