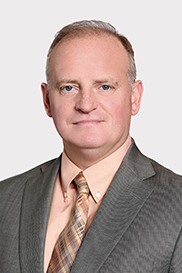 Kevin Lane
Former CEO, Ornua
Kevin has a record of outstanding achievement in leading international businesses and delivering excellent results.  His experience embraces growing businesses both organically and through acquisition.  He has a track record of building high performing business leadership teams
As the Chief Executive Officer of Ornua he has energized a traditional dairy co-operative to become a "best in class" international performer. Under his leadership, since joining in 2010, he has delivered turnover growth of 100% with a compound annual growth rate in excess of 15% over the last 5 years. He has achieved this through the effective direction and development of a highly motivated executive team and the creation of an ambitious corporate strategy.
Kevin's early career was with the Kerry Group. Joining in 1987 from the University of Limerick, graduating with an Honours Distinction in Business Studies, he progressed rapidly through commercial roles in the UK, USA and Mexico. In 2002, based in Chicago, he became Global President and CEO of Mastertaste, a high technology/high value flavor business. Under Kevin's leadership, Mastertaste grew, organically and through a series of strategic acquisitions, from turnover of $70 million to $350 million and delivered the highest profit margins within the Kerry Group.
Kevin moved on from Ornua in the summer of 2018 to explore new challenges.