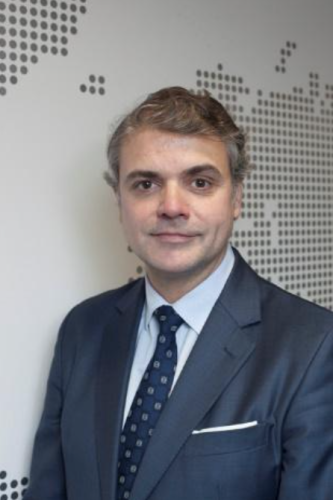 Ramon Diaz-Bernardo
Professor of Marketing
Ramon Diaz-Bernardo is a full-time Professor of Marketing at IE Business School in Madrid. He holds a degree in Engineering from Universidad de Oviedo (Spain), an MSc in Engineering by the University of Nottingham, an MBA from ESDEN Business School, Madrid, and he received his Ph.D. in Business Administration (Marketing) from IESE Business School in Barcelona. 
Professor Diaz-Bernardo is currently the Director of the IE-Travel Club Loyalty Research Centre, a research center dedicated to investigate the field of customer loyalty. He also serves as Academic Director of the IE-Coursera Marketing Massive Online Open Courses (MOOCs). 
Dr Diaz-Bernardo teaches strategic marketing at MBAs, Executive MBAs, Executive Education and In-Company programs at IE Business School. His research and consulting interest is focused in services marketing, and more specifically in Tourism Marketing both in the private side of Tourism (the hospitality and restaurant industry) and in the public side of Tourism (national tourism organizations NTOs and tourism promotion institutions).  
Professor Diaz-Bernardo serves regularly as a consultant for the United Nations World Tourism Organization and for both private and public companies and institutions in the Tourism and Hotel Sector in Europe and America. 
Dr Diaz-Bernardo is an active member of the Academy of Marketing and the American Marketing Association, where he is a regular contributor at their annual meetings. Furthermore he has been visiting professor at Cornell University (USA), Reykjavik University (Iceland), ESSEC Business School (Paris), INCAE (Costa Rica), Hong Kong Polytechnic (Hong Kong), IAE Business School (Argentina) and Universidad Adolfo Ibáñez (Chile), among other international business schools.